thanks Malika, those escorts are my favourites too!
more stuff: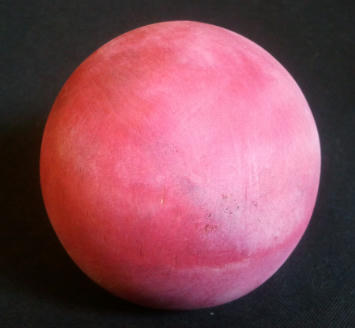 no not a giant plumb! its a new (well new to me anyhow) idea I had of doing planets: simply a beechwood orb that has been sanded and polished to a decent satin finish and has been inked with magenta ink (30/70 ink to water). no special painting skill or swirls, just one even coat all over. this way the grain and natural form of the wood creates the gas giant/atmosphere effect for you as it dries. or in this case at only just over 2.5" a not so giant gas planet...
also, if you try this yourselves, remember that it lightens up exponentially as it dries out... I used beech as thats what i had knocking about but i'd suggest pine truth be told.
and some more for battlefleet armageddon: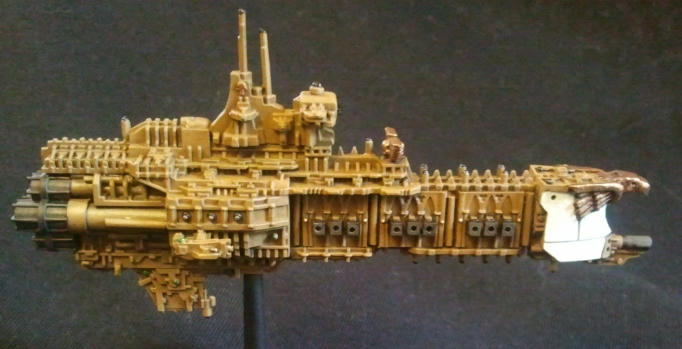 the "eternal vigilance" dominator class (as seen on my wip thread) gets a new prow and a paint job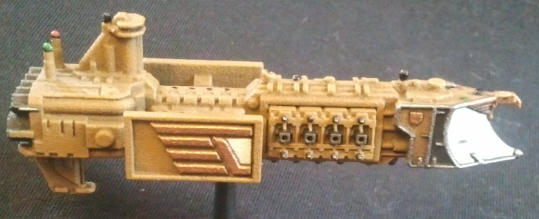 and this very classic looking endeavour light cruiser the 'excelsior" is actually a shapeways wsf 3d print from the mind of admgr. the texture is horrid but as it was bought as a gift I shan't complain too much. a difference of nigh on £40 when comparing wsf to fud mediums is to expect a drop in quality too... still its a nice piece of bfg history (where else would you get one of these original style ships eh?) but doesn't hold a candle to the zeus in my opinion...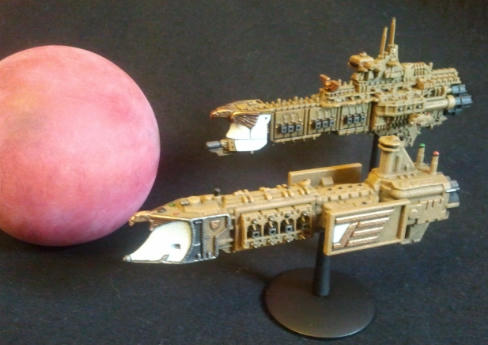 here's a (blurry) groupshot for comparisons...
*edit*
oh and here is a new side project: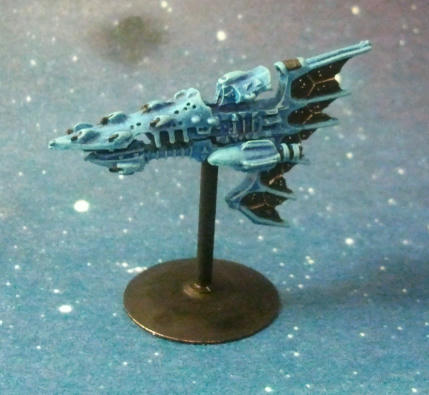 worth pursuing more? (finally finding the macro setting on the damn camera, plus a space shot on a magazine as agood backdrop makes all the difference eh? LOL)